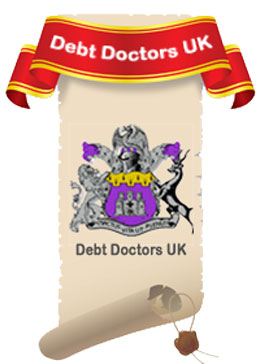 About Debt Doctors Foundation UK (DD-UK)
Debt Doctors Foundation UK (DD-UK) is a debt education, information and advice charity working for the prevention of debt and for better lives for individuals (and their families) affected by debt. You only have to read the paper or listen to the news to realise that debt is one of the biggest problems facing the UK society today – people are in need of financial guidance and emotional support more than ever before.
DD-UK's main aim is to make a significant impact on the UK public at large by offering and promoting good and accessible financial education and also, by offering practical and realistic support to those already affected by debt.

We differ from other similar charities in that the prevention of debt is at the very top of our agenda – we are looking to tackle this problem from the roots by encouraging essential money management skills and promoting the dangers of getting into debt.
Meet The Team
DDUK is a happy family of busy people

Tunde Abiola | Charity Executive
Trustee and co-founder of Debt Doctors, Tunde has over ten years experience in the non-profit sector. She has experience of project management roles and a successful fundraising career behind her and most recently has devoted her time to exploring fundraising best practice and the development and growth of new and small charities.

Carys Robshaw | Networking Officer
Carys Robshaw: Coming from a background of financial journalism, both online and in print, Carys offers a clear understanding of financial products and issues. She has opened up new platforms online for Debt Doctors Foundation UK and brought in numerous new supporters with her online networking drive.

Joseph Salmon | Fundraising & Sponsorship Manager
Joseph Salmon: An FSA qualified stockbroker with over 3 years experience working in the city, Joseph brings insider knowledge of the financial world to Debt Doctors Foundation UK. As charity fundraiser he has engineered strong partnerships for Debt Doctors Foundation UK and pulled in much needed funding from various sources.
Sue Silva
Sue Silva is a long-time and very active DD-UK supporter and volunteer who has been involved from the onset with the charity's development and progress. Sue Silva's expertise is in fundraising events - she also enjoys writing and has written some of the titles and contributed to the production of The MoneyPenny Family Children's Book Series (a series of 10 books targeting children up to 5 years old with subtle messages about money and saving).
A great people-person, Sue Silva is a motivator and a great source of inspiration - she is a treasured and respected member of the DD-UK team.