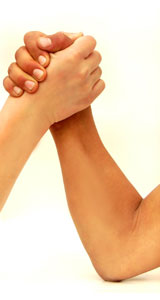 Bank Charges |
It's time to fight back...
Companies can negotiate to recover these penalty payments on your behalf, dealing directly with the bank so that you don't have to. Under the Data Protection Act your bank must provide a summary of all charges made by them against your account over the last 6 years. Once authorized by you we can obtain this information and proceed with the claim.
The Office of Fair Trading has stated the charges that banks apply to their customer accounts for any of the above must be proportional to the actual cost to the bank. Banks have been charging typically as much as £30 to £40 for bounced cheques and automated letters, these amounts are clearly outrageous and are not fair.


With the top six high street banks making over £4.5billion last year alone from penalty charges — it's time to fight back!