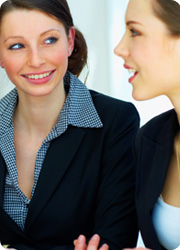 Job Spec
We require someone with good working knowlegde or is currently training in this particular field. As debt counselling and advice can range from 'How do a choose a credit card' to 'My debts keep increasing, and even to 'My life is not worth living'. This is an extremely important and sensitive department for DDUK.
Being an excellent listener, compassionate, understanding and sympathetic are just some of the qualities needed for this hugely challenging yet equally rewarding role.
Do you have experience in...
social work, nursing, care, counselling, coaching, psychology.