Launch Event | Debt Doctors Foundation UK

Thursday, 3rd July Terrace Marquee, Palace of Westminster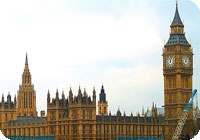 It was a remarkable and promising gathering of people from all walks of life who share the concern for financial education and awareness, and personal financial health in the UK.
At DD-UK morale is high and we have strategies for attracting more funding to do our much-needed work and for engaging more closely with our funders, donors and supporters. We need sustained funding that will help us to continue doing our work and producing resources to further improve the quality of life for everyone.
VIEW THE PROGRAMME FOR THE EVENT
An upgrading and a broadening of the public's awareness of financial issues is urgently needed if we are to become a financially educated nation in the long term. Even more importantly, and especially for the long term survival of DD-UK, we are requesting the financial sector, corporations and businesses, trusts and foundations, statutory bodies, third party groups and societies, the community and individual donors and supporters to join hands with us, in securing funding for our current and future projects and for securing the future of DD-UK's much-needed work.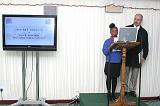 A Student of Melcombe Primary School at the Launch giving her speech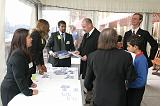 Registration of Participants at the DD-UK Launch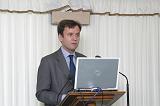 Opening Speech – Greg Hands MP