Lloyds to close Cheltenham & Gloucester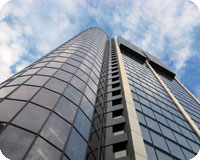 Struggling high street bank Lloyds has cut almost 3,000 jobs since it merged with banking group HBOS in April and now a further 1500 look set to go. The bank faces losses at the end of this year and is fighting to minimise the damage. The latest move in this struggle was announced this morning, as Lloyds said that they will be closing all 164 branches of their mortgage and savings arm Cheltenham and Gloucester. The bank says that most of the deals involving Cheltenham and Gloucester are done through brokers, eliminating the need for high street branches. Cheltenham and Gloucester will continue to trade through Lloyds, offering savings and mortgage options despite the closure of all the actual branches. Around 1500 people currently staff the 164 branches and it is unclear what their fate will be. A spokesman for Lloyds said that C&G was important to them "and will continue to be so."

However, experts have described the move as "profoundly bad news", while the union urged the bank to "come clean" about what they described as "death by a thousand job cuts".

Coming hot on the heels of the news that Santander is going rebrand 3 well known high street names, Abbey, Bradford & Bingley and Alliance & Leicester, the face of high street banking looks set to change dramatically. The BBC's business editor said: ""It's not an insignificant change for the UK High Street. Some of the most famous names in retail banking are disappearing."