Finance complaints soar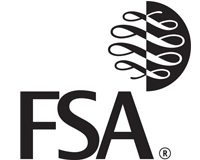 New figures which have been made public by the FSA, reveal that over 9 million complaints were made to firms in the financial services industry between 2006 and 2008.
It is the first time that figures of this nature have been published by the FSA and as of next year the firms themselves will be obliged to make public all the complaints they receive.
The majority of the complaints concerned banking and loans, with huge numbers  reacting to bank overdraft charges, and the mis-selling of payment protection insurance and mortgage endowments.
Towards the end of 2008, the figures showed that 40% of these complaints were settled in the customers favour.
FSA director Dan Waters says: "publishing this information will mean that consumers and firms can now see how many complaints the industry receives and how it deals with them."
Which? personal finance campaigner Phil Jones is outraged by the high number of complaints saying:  "It's a poor reflection on the industry that there are so many unhappy customers out there. Financial firms simply aren't treating consumers well enough and things must change if the industry is to rebuild its reputation."
However, a spokeswoman for the British Bankers Association insist that the figures actually prove that the vast majority of customers are happy with the service they receive.
"Millions of transactions for millions of customers go through the banking system every day. Put in context, the proportion of reportable complaints is still very small at 3.5 per thousand products held," she said.
Meanwhile, Simon Morris, of City law firm CMS Cameron McKenna rubbished the publication of the data, saying: "Presenting crude statistics about complaints that firms receive provides no useful information to help investors make important decisions." 
"Instead it creates an alarming and inaccurate impression that firms are not to be trusted. It is irresponsible for the FSA to be undermining consumer confidence in such as insidious manner," he added.